Even in 1891, Bardons & Oliver understood what customers wanted. Founded by two former manufacturing executives, the company first produced hand-operated turret lathes. As the founders listened to customers and stayed up to date on industry trends, they soon recognized industry shifts and customers' changing needs. As a result, Bardons & Oliver began producing bicycle hub and piston finishing lathes.
As the company evolved, so did growth and international recognition for innovation. Developing the first large capacity cutoff lathes for the pipe and tube industry set Bardons & Oliver on the path it follows today—customer focus, quality and reliability.
As customers' businesses expanded, Bardons & Oliver acted on the growing need for contract machining and added the service in the 1950s. Contract machining, including a full array of primary and support contract services, remains an important part of the business today.
Bardons & Oliver pushed forward. In the late 1960s, the company introduced automatic turret lathes featuring complete fluidic control of a standard machine tool—for the first time in history. The innovation increased efficiency for customers, a trend that continues throughout the company's history.
As technology advanced and production time became more crucial, Bardons & Oliver found new ways to add efficiency for customers. Special large-capacity CNC turning machines were developed and added to the machine tool line up in the 1980s.
While the company always followed a systems approach to solving customer challenges, adding system robotics and systems integration was almost futuristic when Bardons & Oliver began including this latest advancement to its service offerings. With an ever-present eye toward increasing customers' efficiency, Bardons & Oliver has made system robotics and automation an engineered solution that adds value for customers.
Bardons & Oliver applies the same innovation to its company structure as it did to technology, equipment and systems integration. Family-owned for most of its existence, Bardons & Oliver decided in 1995 to put ownership into its associates' hands by becoming an ESOP. The company became 100% employee owned in 2008.
Employee-owners share success and face challenges to find engineered solutions for customers—always upholding the founders' focus on customers, quality and reliability.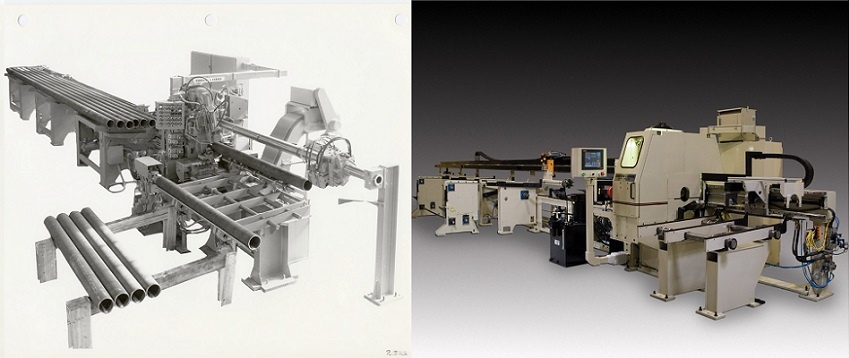 In its 130+ year history, through changing customer needs, technological advancements and industry shifts, Bardons & Oliver has led the way using constantly changing engineering solutions to increase efficiencies for customers. What remains the same as the company's hallmark is unparalleled customer focus, reliability and quality.