"Running like a fine-oiled machine" should describe your systems, your processes and your equipment. Technology improvements, like robotics, should deliver precise manufacturing, increased speed and unparalleled accuracy. Bardons & Oliver's innovative technology solutions and precision parts can keep you up and running—ahead of the competition
ELONGATING EQUIPMENT LIFE SPANS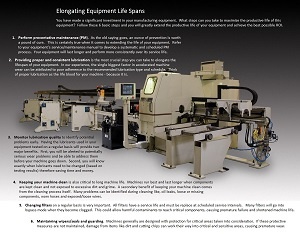 When your equipment needs repair or replacement parts, you want quotes that tell you what, when and how much. It's likely that our warehouse has exactly what you need to stay productive and our competitive quotes reflect this efficiency. We stock a full inventory of parts for our bar and tube processing machines and CNC turning machines.
When you need upgrades, retrofits, accessories or one of our value added additional services, we will quote to your specifications or help you develop the best custom engineered process solution for your application.
Parts/Service
Parts Department
E-mail Parts Department
Phone: 440-498-5800 x333
Please have your machine model and serial number ready.
Customer and Field Service
Service Department
E-mail Service Department
Phone: 440-498-5800 x333
General Inquiries