Heavy rough turning can create a hailstorm of chips. The unique design of Bardons & Oliver's heavy-duty 2-axis slant bed lathes make chip evacuation part of the process as gravity moves the chips down the bed. While the 2-axis slant beds are built for customer applications, the machine's ability to handle large parts makes it a favorite of industries like oilfield and energy where parts are machined from billets or forgings.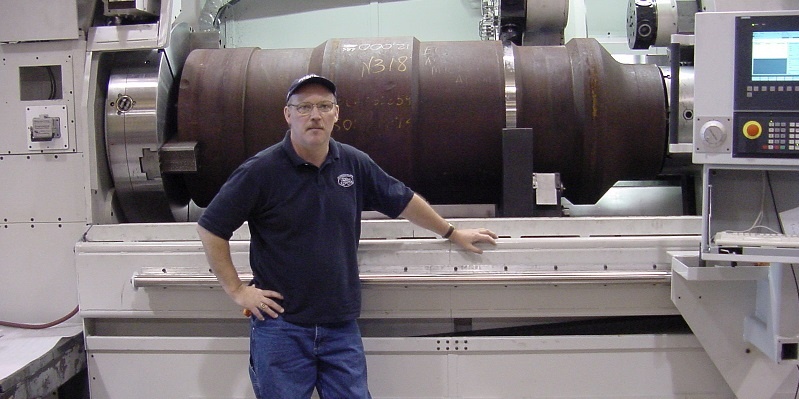 The heavy-duty 2-axis slant bed lathes, designed and built for the customer's specific production applications, have:
Part swing range from 15" to 42"
Between-centers bed lengths from 60" to 240"
Massive, rigid beds
80-HP or 125-HP spindle drives
In addition to being able to remove heavy metal efficiently, our slant beds hold tight tolerances, particularly on deep-hole boring.